The first commercially available sesamemilk globally following five years of product development and refinement to create a highly nutritious and truly sustainable alternative to dairy milk
Nutritionally comparable to dairy milk with 8 grams of complete protein per 8 oz serving, all 9 essential amino acids, and an excellent source of Vitamin D and Calcium
Significantly more nutritious and sustainable than most almond, nut and oat milks on the market
Available in shelf-stable, recyclable Tetra Pak packaging; six flavors plus our breakthrough Barista Blend!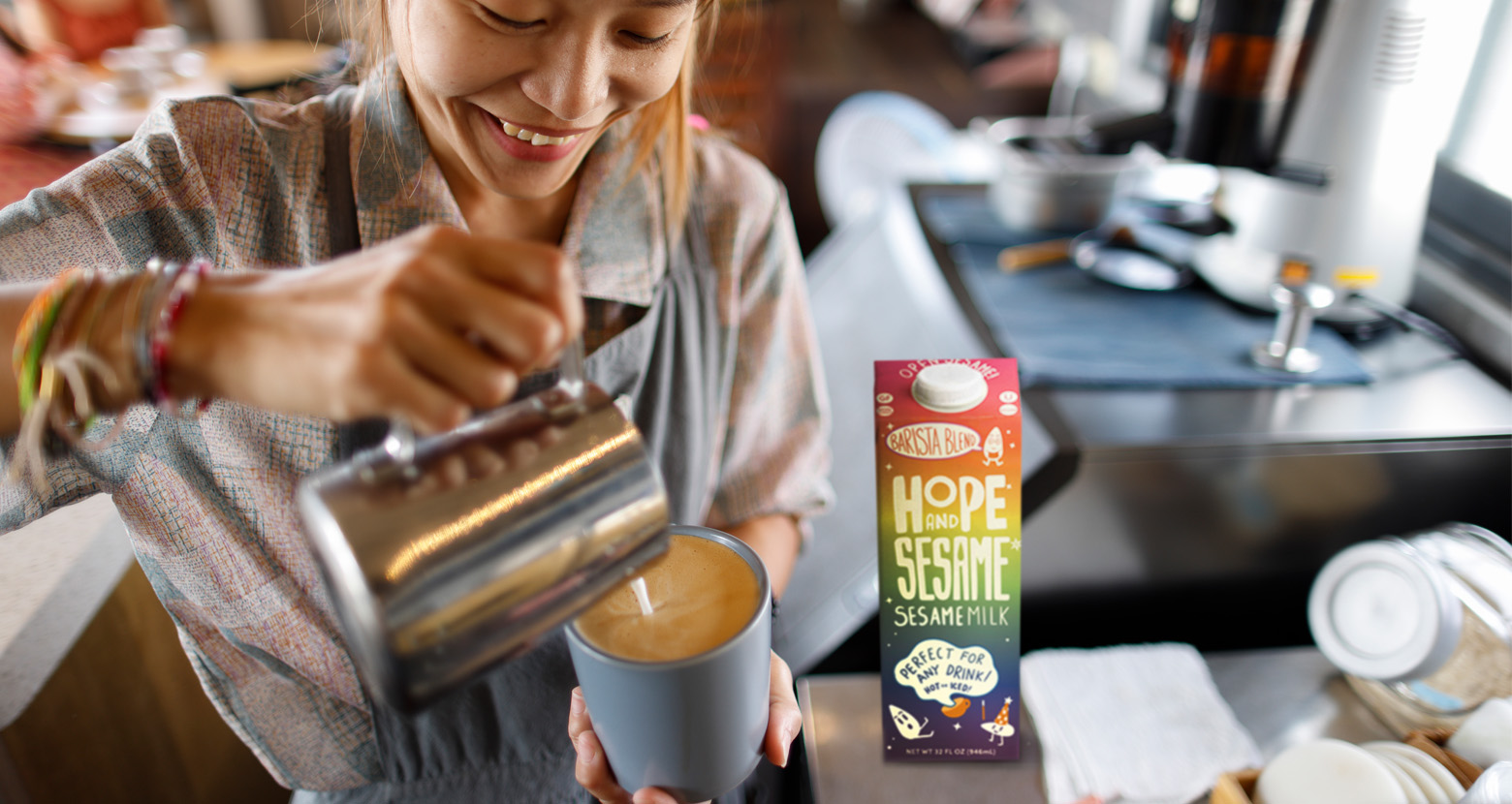 Sesamemilk is comparable to dairy milk on key nutrients
56% of parents are looking for comparable nutritional profiles in plant-based milk to dairy milk in order to use more plant-based milk for their families
Before Hope and Sesame® sesamemilk was introduced, only dairy and soy milks delivered COMPLETE protein, with all 9 essential amino acids needed for human nutrition
Plant-based milk is now an everyday household staple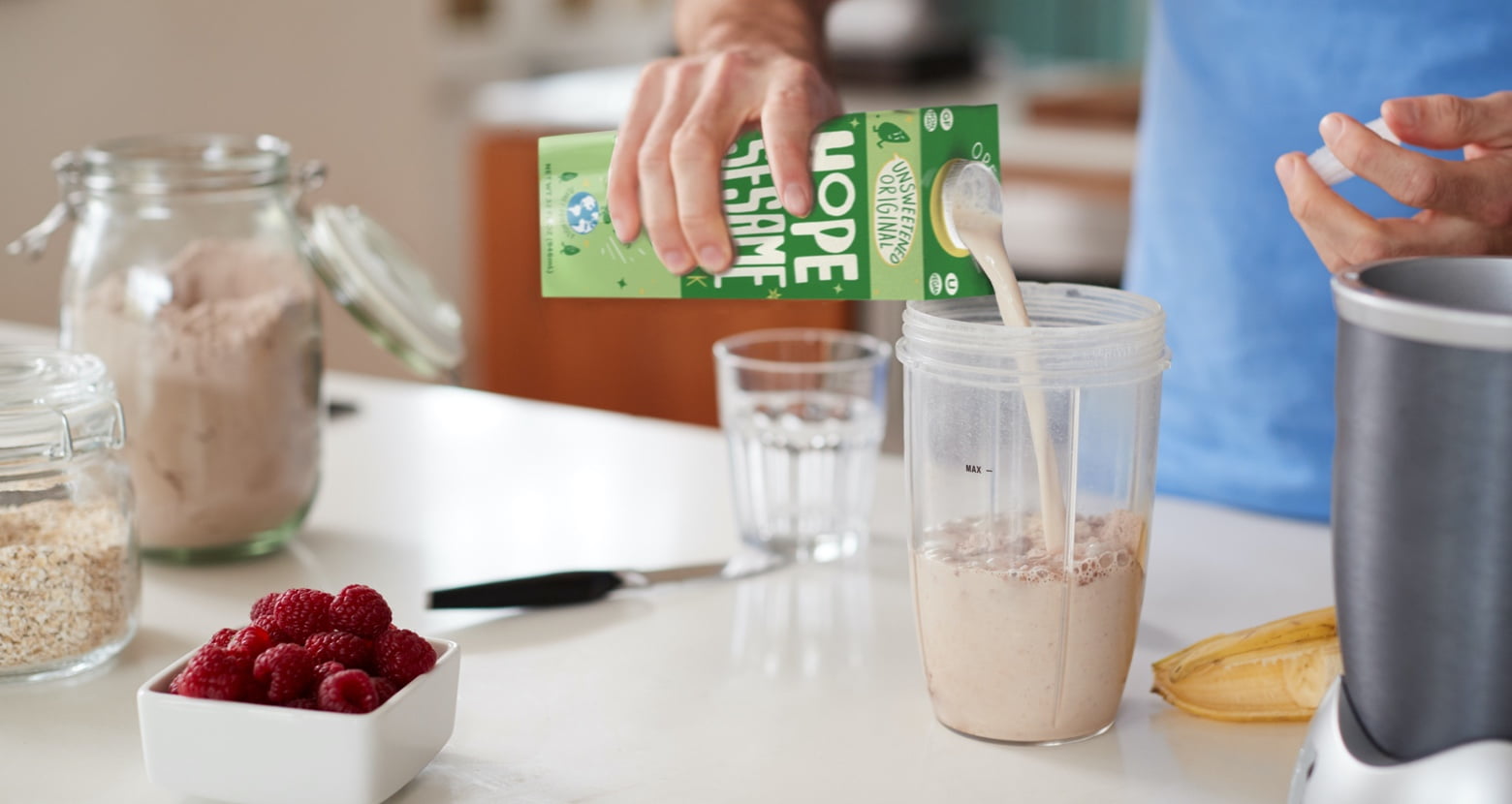 56% of US households buy 2 or more types of non-dairy milk*
74% of US households use both dairy and dairy alternatives simultaneously**
50% of coffee drinkers in the US ask for non-dairy milk when ordering in a cafe***
*Source: https://www.cnn.com/2021/09/27/business/silk-so-delicious-plant-based-milk/
**Source: Plant Based Food Association April 2021
***Source: https://www.livekindly.co/50-coffee-drinkers-dairy-free-milk-cafes/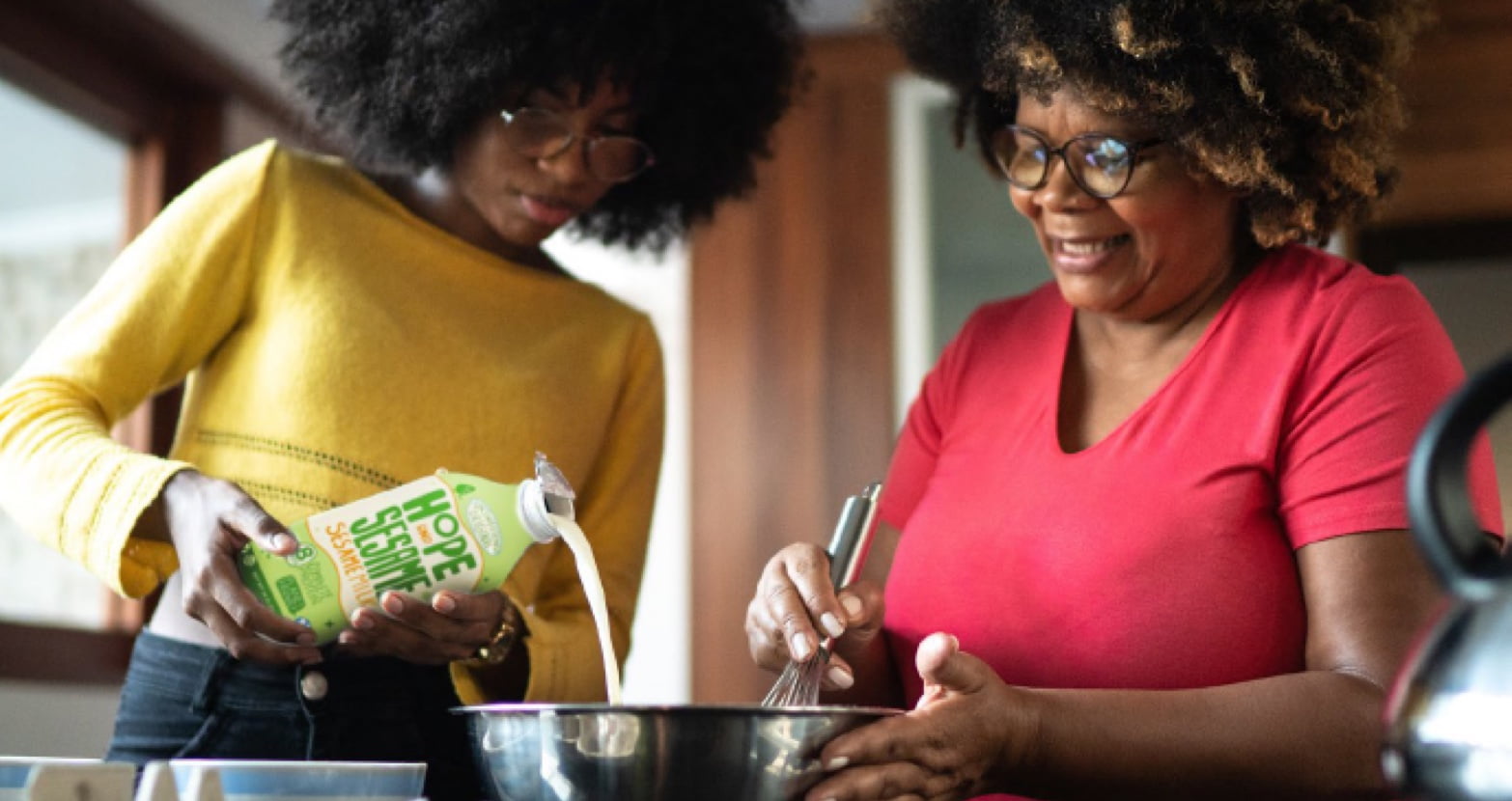 THE PLANET-FRIENDLY PLANT-BASED MILK
Sesame is a highly sustainable and durable crop. Sesame thrives in arid climates and can produce a successful yield with little water, especially in comparison to other crops normally used in the production of plant milks. Almond milk and other nut milks (including macadamia and cashew) are the largest segment of plant-based milks in the U.S. market, representing more than 60% of total share. Almonds are water-intensive to cultivate and require pesticides and imported pollinators for a successful yield, and as a result, almond production may be harmful to bee populations and escalating drought conditions in key almond producing areas are creating serious challenges for almond production.
Sesame can self-pollinate and does not require bees to produce a significant yield, resulting in less harm to bees and other pollinators.
Sesame requires few supplementary agricultural inputs to cultivate and is naturally resistant to pests, curtailing the need for the application of herbicides and pesticides.
Sesame is simple and fast to cultivate as a crop, and is grown successfully around the globe in arid climates, typically adjacent to the areas where sesame has become an important part of cuisine (Asia Pacific, Middle East and Africa). With a seed-to-harvest time of approximately 100 to 135 days and its unique drought tolerance, sesame production can be rapidly and inexpensively scaled to meet the demand for sesame milk.
Plant-based milks are used daily in the home in multiple ways, including:
Cooking
Baking
Cereal
Coffee
Smoothies
Beverage